This winter edition of Foundations is so timely, as it visits the relationship between work and marriage. These days the two intersect far more closely than they used to! Enjoy the ways couples can handle the two. To read the whole newsletter, click here.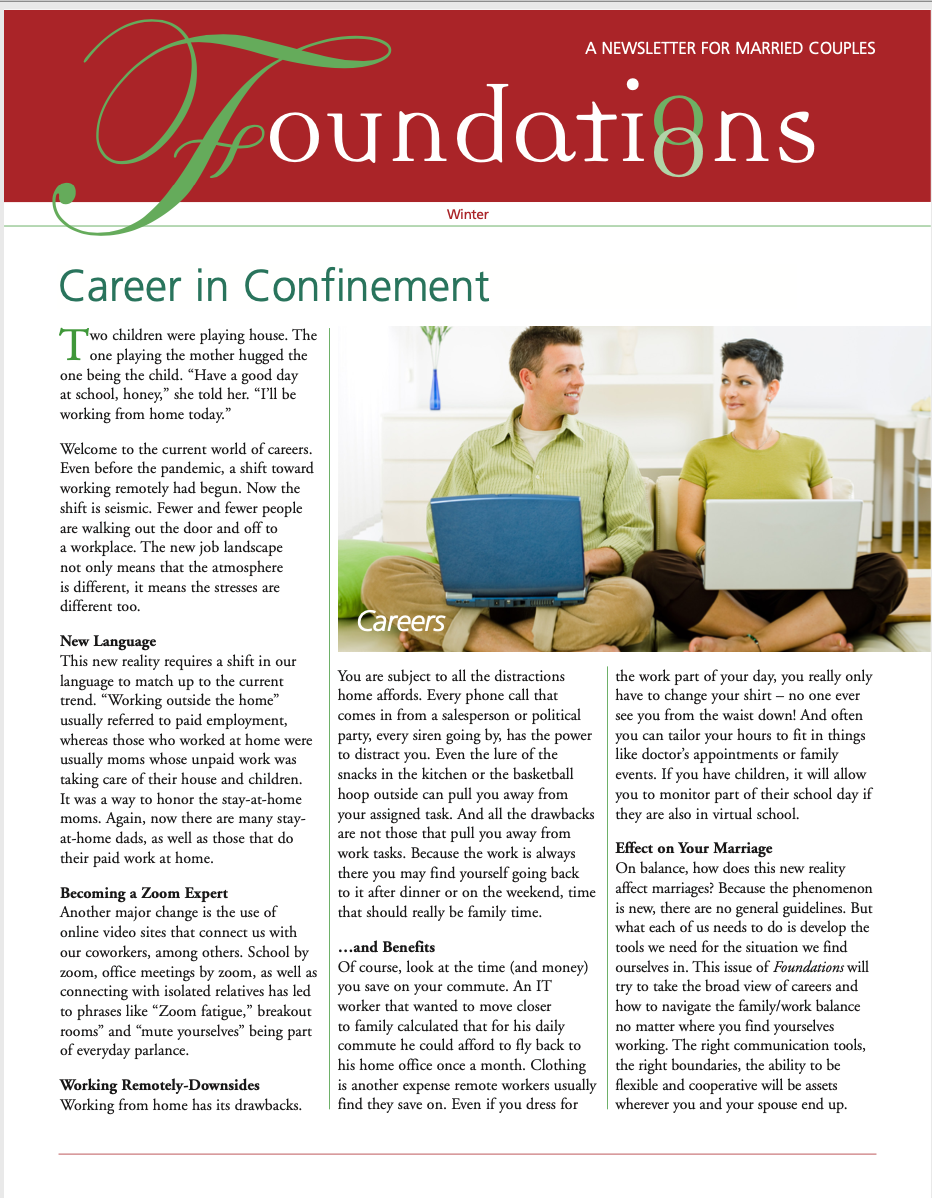 We are happy that you are visiting our site. S&K Publishers is dedicated to helping all couples have great relationships. Check out our newsletter, Foundations, that gives advice on different aspects of marriage. FACET and our online marriage preparation help couples prepare for a healthy lifelong marriage. Enjoy our feature articles. You are our welcome guests.
If you are here to learn about online marriage preparation, we are delighted to have you.
Proceed to the marriage preparation page to get more information.